Book Blogger Holiday Swap
. Last week was a super busy week for me, and I was all stressed out and worrying about all the things that one worries about during the holidays, so imagine my surprise when I came home and found a huge box waiting for me on my front porch!
Michelle from
Michelle's Masterful Musing
, was my secret santa and let me tell you she is one amazing person. I was going to wait until Christmas to open my box, but I just couldn't! And there was so much squee-ing and aww-ing as I opened it up. That I quickly re-wrapped everything just so I could take pictures of them as I opened them again!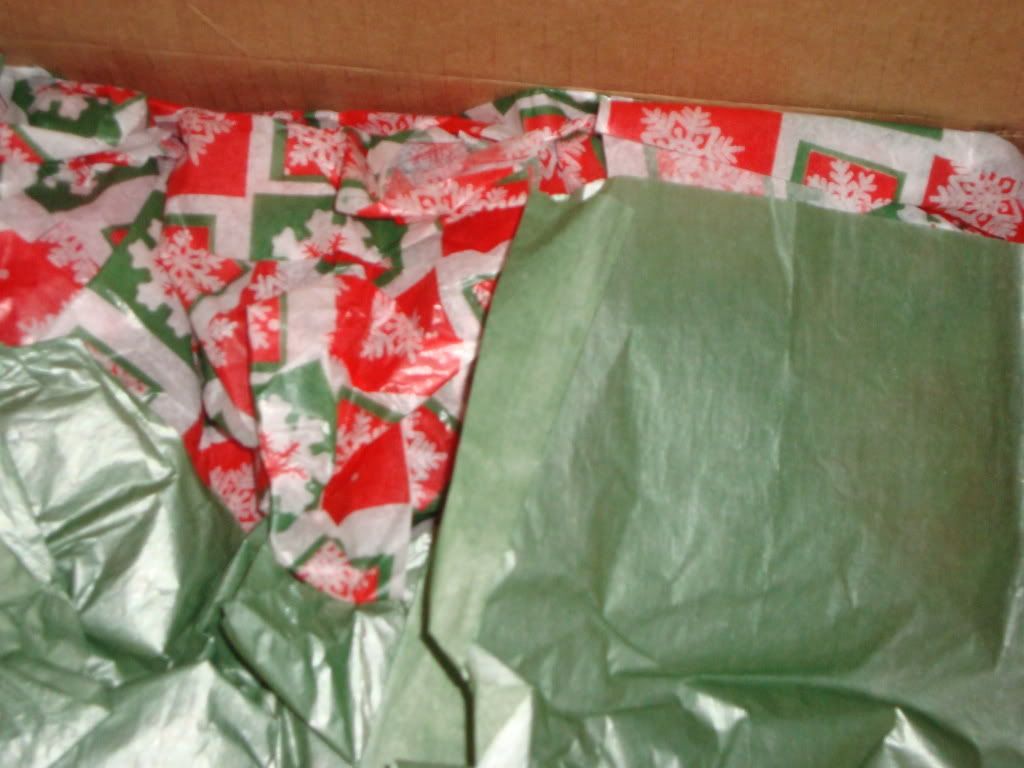 All the cute little presents wrapped up in super awesome looking tissue paper.

Hello Kitty stationary set (Seriously it's so cute. I can't wait to use it to send letters to my best friend who's being deployed!)

Warm Vanilla Sugar body wash and lotion. It smells soooo good. AND look at the cute little stocking it came in!

Hello Kitty princess bookmark

And a candle that is the same scent as the lotion and body wash.

I loved my gift so much :) Thank you Michelle! The candle is almost burned all the way down, it smells so wonderful, and the bookmark is being used! I don't normally use bookmarks but it's so cute! Thank you again!