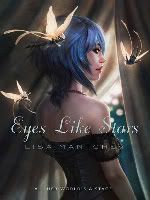 Look another note from me in less than a day's time. The world must be ending, however never fear after I'm done penning this note, I will be posting another review. My TBR pile is slowly dwindling.
I just won an Advanced Reader Copy (ARC) of Eyes Like Stars by Lisa Mantchev. I'm very excited to be reading this book, it looks like it's going to be amazing just based on the cover art! I mean just look at it.
I found out about her contest on her livejournal (
http://lisamantchev.livejournal.com/
) if you want a chance to win an ARC she'll be having another contest in March. Go check her out.
Until then,
Keep Reading!
-Jess